Established in 2004, Bay Area Derby is a full contact, flat track roller derby league located in Oakland, CA consisting of three home teams, a competitive travel team, a recreational program, skating and non-skating officials, and many dedicated volunteers. BAD's community involvement has included participating in the San Francisco PRIDE Parade, skating in the Piedmont Fourth of July Parade, and supporting various fundraisers for other non-profits around The Bay.
Our mission is to create an inclusive community by promoting confidence, leadership, and social justice through the sport of skateboarding. Visit their site to take part in upcoming activities and camps.
PC: Kim Woozy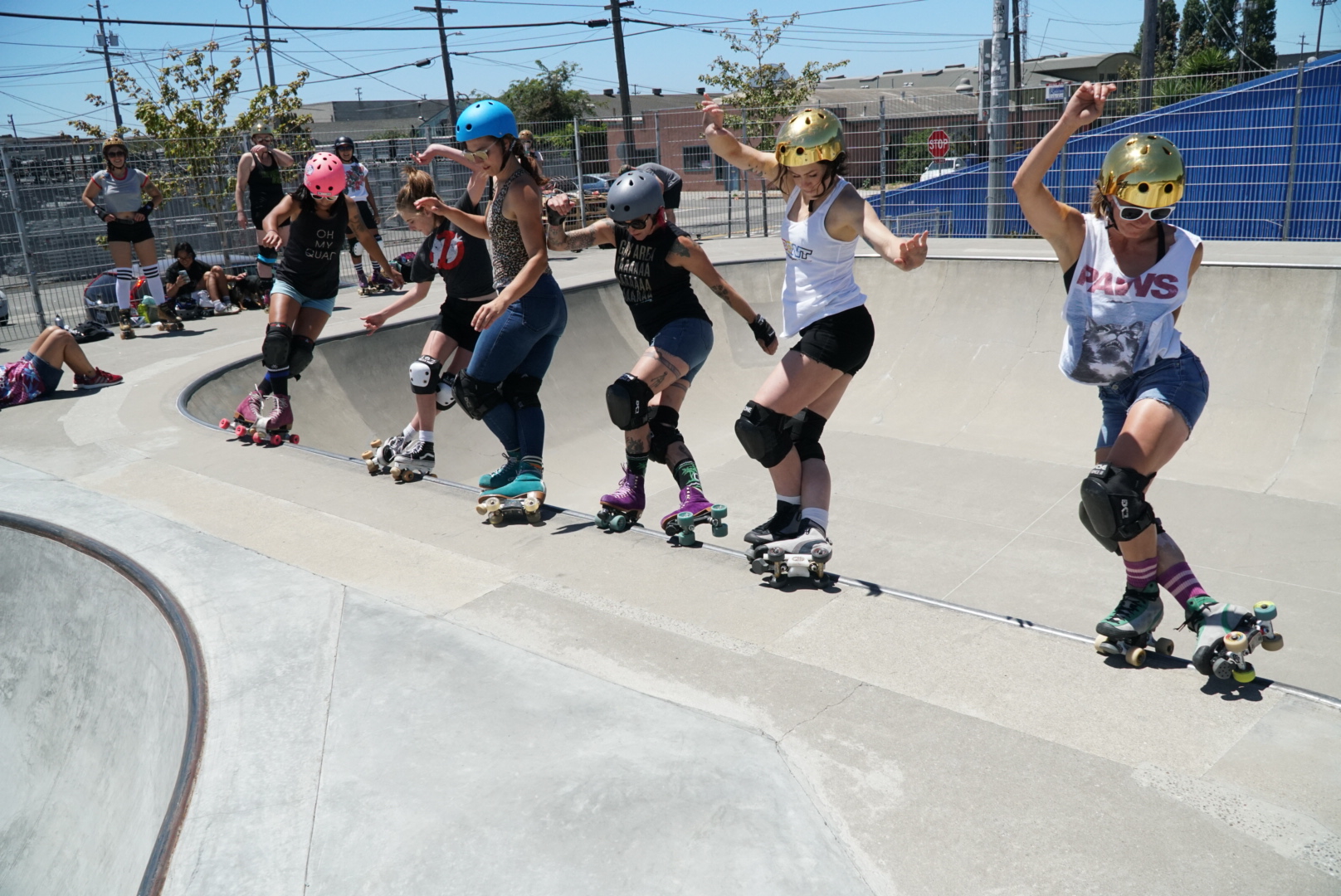 Chicks in Bowls, Bay Area Chapter
Our entire motivation is to encourage and inspire women and men to get into skate parks on their rollerskates. We are one of over 200 international Chapters helping aid Chicks in Bowls towards their goal of World Domination. Get in touch with us for local meet ups, tips, tricks, thrills, spills and more. Visit our Bay Area Chapter Facebook Group to join in and Spread the Stoke!
PC: Stef Mainey